Tamara Walker, Optician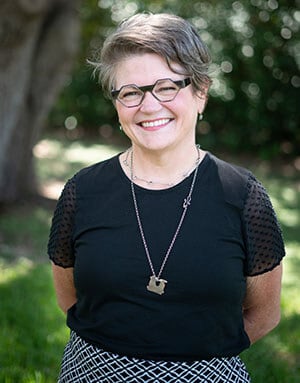 Originally educated as a Respiratory Therapist, Tamara made the leap to Opticianry more than 10 years ago. After apprenticing with several great optical mentors and learning the theory behind optical concepts, she passed her ABO certification and is always studying for the next level of certification.
Her fascination with color and form and the many independent frames lines available led her to the boutique eyewear environment she thrives in. While she prides herself on having something for everyone, you will not see the typical big box store optical offerings. From conservative to "Elton John", you'll see something different every time you visit.
Away from the Optical, Tamara is a Blue Heeler dog mom, a metalsmith and gardener who loves tennis, kayaking and music. And of course, EYEGLASSES!

What Our Patients Are Saying
I just wanted to thank you so very much for going WAY above and beyond in your care the other day.  Your generous spirit and expertise in your work have impressed me immeasurably.  Many, many thanks.
Great eye doctor! Great Optician!  Can't say enough good about the staff.  Thankful to have this fine group in our area.  They really go above and beyond with their service. Wonderful experience!